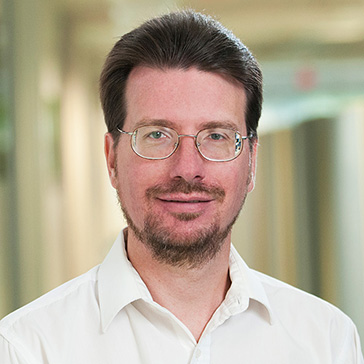 Jeffrey Robertson
Senior Analyst, Conversant Intellectual Property Management
As a senior member of the Business and Market Research (BMR) team, Jeffrey analyzes markets and industries in which Conversant and its clients own patents, including semiconductors (particularly DRAM, NAND Flash, and application processors), mobile devices, personal computers, servers, and other electronic components and devices. His understanding of these markets, combined with in-depth vendor analysis, enables him to develop accurate financial models for patent license agreements. In conjunction with the company's licensing engineers and business development teams, Jeffrey also provides valuations used to support portfolio acquisitions, licensing partnerships, and divestitures. He also monitors developments in the patent licensing industry, including major patent sales or licensing agreements, significant court rules, and regulatory trends.
Prior to joining Conversant in 2010, Jeffrey worked for 18 years as a software engineer and product development architect at Nortel Networks in Ottawa, designing carrier-grade optical networking equipment, including three years' work in competitive intelligence.
Jeffrey has a Bachelor of Applied Science in Systems Design Engineering from the University of Waterloo, and is a Certified Patent Valuation Analyst.
Jeffrey's recent blog posts
U.S. military doctrine requires the country to be ready to wage war in two theatres simulataneously.1 Patent assertion entity (PAE) Vringo has decided to go to the next level, and fight Chinese cellular equipment maker ZTE on ten fronts. Using standards-essential patents it acquired from Nokia, Vringo sued ZTE in the United Kingdom (October 2012), […]
Once you know something about a subject, you can't help noticing how the popular media gets basic facts wrong.  Police officers have a hard time keeping a straight face when watching police dramas on TV and real computer programmers laugh when hackers take 30 seconds to break into a system on the big screen.  I […]