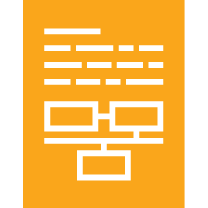 MOSAID Doubles In Size – and Becomes Conversant
FOR IMMEDIATE RELEASE

OTTAWA, Ontario and Plano, Texas – September 19, 2013 – In a sign of the rapidly accelerating economic value of patents, MOSAID Technologies today announced two huge deals that double its portfolio of patents under management to more than 12,500.
MOSAID is also changing its name to Conversant Intellectual Property Management. "Our new name perfectly reflects our singular expertise in patent licensing and IP management," said President and CEO John Lindgren. "Conversant means knowledgeable, and it conveys a willingness to engage in dialogue. It's why intellectual property owners who want results choose to partner with us."
The recent deals thrust Conversant into the top ranks of global patent licensing firms. Conversant has been selected as the IP services provider for two portfolios – from two global technology companies headquartered in the U.S. and in Asia – that together total over 6,600 patents and patent applications.
Conversant is also negotiating with Qimonda AG of Germany to provide exclusive licensing services for Qimonda's entire patent portfolio of approximately 7,500 patents and applications.
"In today's knowledge economy, patent portfolios worth billions of dollars are bought, sold, and licensed every year," explained Lindgren. "Companies with extensive patent holdings are turning to specialized intellectual property management firms such as Conversant to help them realize full value from their patented inventions."
Dynamic Growth
Conversant has grown dramatically in the last five years, tripling its employee base and quintupling its patents under management. Annual revenue now tops US$100 million.
Employing different partnership models, Conversant provides IP management services – including patent licensing, patent acquisitions and divestitures, and patent portfolio development – to global patent owners.
"We've earned a reputation for expertise, for our principled approach to patent licensing, and our well-known preference for respectful negotiations over litigation," Lindgren said. "That's what our new name is all about."
Conversant's new web site goes live today at www.conversantip.com. The company's name change will take effect legally on January 1, 2014.
Investing in Licensing and Technology
Conversant was taken private in 2011 in a Cdn$590 million deal by a group of investors led by Chicago-based Sterling Partners. Since then, Sterling and its investors have increased their stake in the intellectual property sector.
"Conversant is a high-growth company with a strong management team that continues to demonstrate leadership in the IP management services space," said Alan Macksey, Managing Director, Sterling Partners.
While its core business is patent licensing, Conversant retains its roots as a technology innovator. Building on its proprietary HyperLink NAND (HLNAND™) technology, Conversant is developing ground-breaking Flash memory products for computer applications. These include high-capacity solid-state drives (SSDs) for enterprise data centers and cloud computing that deliver up to 32 terabytes of capacity – the highest in the industry – using a single HLNAND controller chip.
Conversant believes its continuing innovation efforts give it special insight into the value of patented technology and how best to deliver strong returns to companies on their heavy investments in R&D and product development.
About Conversant
Conversant is a global intellectual property management company known for its principled approach to patent licensing and its consistent delivery of results to companies with extensive intellectual property holdings. With a portfolio of more than 12,500 patents and patent applications under management, Conversant has special expertise in semiconductors, communications, and automotive technology. The company also develops innovative Flash memory technology for mass storage applications. Founded in 1975, Conversant has offices in Ottawa, Ontario; Plano, Texas; and Luxembourg.
Conversant is owned by a consortium of investors led by Sterling Partners (www.sterlingpartners.com).
Conversant Intellectual Property Management, Inc. is the new name for MOSAID Technologies, Inc. The name change will take effect legally on January 1, 2014.
For more information, please visit www.conversantip.com.
Media Inquiries
Michael Salter
Senior Director, Investor Relations and Corporate Communications
613-599-9539 x1205
salter@conversantip.com