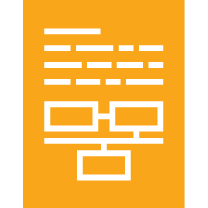 Boris Teksler Appointed New President and CEO of Conversant
FOR IMMEDIATE RELEASE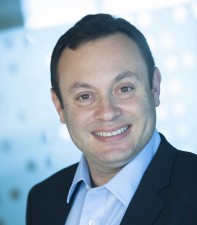 Ottawa, Canada; December 19, 2016 – Conversant Intellectual Property Management Inc. announced that its Board of Directors has appointed Boris Teksler to be the company's new President and CEO and a member of the Board of Directors, effective immediately. Conversant's current President and CEO, John Lindgren, will transition to a non-executive role with Conversant and will remain on the Board of Directors.
Mr. Teksler is a 24 year Silicon Valley veteran with a career spanning research, product development, and intellectual property commercialization. Most recently he was the CEO of Unwired Planet, Inc., formerly an intellectual property company focused on the mobile industry. Before that Mr. Teksler was Senior Executive Vice President and President of the Technology Business Group at Technicolor, a technology leader in the media and entertainment sector. Before moving to Technicolor, he was the head of Apple Inc.'s Patent Licensing & Strategy. Before his tenure at Apple, he co-founded the Intellectual Property Licensing Business at Hewlett-Packard Company. Mr. Teksler holds a degree in Computer Science from the University of California, Davis.
"Boris' experience in developing and implementing intellectual property strategies for some of the most innovative and successful companies makes him an ideal person to lead Conversant in fulfilling the value of its patent assets," said Mr. Lindgren. "He has a solid base to work from, thanks to what our team has built over the past ten years having grown and diversified the company's portfolio and revenues."
"Conversant is recognized as a leader in patent licensing and holds a sizeable patent estate with standard essential and semiconductor technologies that enhance a myriad of consumer electronics from automobiles to wireless devices. It's an honor to lead this company forward to scale our efforts and recruit like-minded companies bringing a new scale and efficiency to effective commercialization strategies," said Mr. Teksler. "We are a company that believes innovation thrives with investment and we seek to be partners in innovation to unlock value in a predictable, transparent, and always fair manner."
About Conversant Conversant Intellectual Property Management Inc. is a global intellectual property management company known for its principled approach to patent licensing. With a portfolio of thousands of patents and patent applications under management, Conversant has special expertise in semiconductors and communications technology. For more information, please visit www.conversantip.com.
About Core Wireless Core Wireless Licensing S.a.r.l. is an intellectual property management company focused on licensing a major portfolio of about 1,000 wireless patents and patent applications that cover technologies used in a wide range of mobile communications devices and services.   Core Wireless is a subsidiary of Conversant Intellectual Property Management Inc.
Media Inquiries
Scott Burt
613-762-4618